Serving Guard Benefits
PROTECTING THOSE WHO SERVE
NGATNIT partners with Companies that support those wearing the Tennessee Guard uniform. When life's Unexpected Events happen, income is reduced, bills increase, and creditors want their money now. Serving Guard Members enjoy special NGATNIT group rates for products that bridge the financial gaps created by accident, illness, and/or death, both on and off duty. Learn about our coverage options, download information and take advantage of your benefits by applying today!
STATE SPONSORED LIFE INSURANCE (SSLI)
SSLI pays within 24 hours of notification to alleviate immediate financial burden following the passing of a loved one: income stops, funeral homes and creditors want immediate payment, and SGLI processing and pay out can take 3-6 months. Visit NGATNIT's SSLI Page to learn more.
$1,000 Free Coverage for All Serving Tennessee National Guard Members
$10,000 Free, First 12 Months (new Serving Tennessee National Guard Applicants Only)
$10,000-$50,000 Member Coverage
Spouse & Dependent Coverage Available
Rates Start As Low As $4.40/month-Less than a Combo Meal at a restaurant!
AND MORE! Compare Rates, Download a Free Worksheet, and Apply on the SSLI Page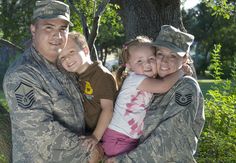 Coverage available up to $270,000 for currently serving members.  Click here for rate sheets. SSLI Enhanced Rate Sheets
AFBA/5STAR WHOLE LIFE CONVERSION (CWL)
Members and Spouses with SSLI policies may convert coverage into Whole Life policies at Age 60 and 65-with NO HEALTH QUESTIONS-that cover them through Age 121! Visit the SSLI Conversion Page to begin building cash value on your policy today.
AFBA/5STAR WHOLE LIFE (WL)
Serving Guard Members, Their Spouses, and Their Dependents Age 18+ are eligible to apply for Whole Life policies. Download and print the following to decide if WL is right for you:
Ready to Apply? Download, print, fill out and sign the forms below then follow the instructions:
AFBA/5Star Whole Life Conversion Application  (fill out one per applicant)
Write a check for the first month's premium totaling the amount for each application
Include a voided check to prevent delay in Policy/Bank Draft processing
Mail to: NGATN, Attn: Alicia, 4332 Kenilwood Drive, Nashville, TN 37204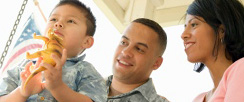 Have you: Moved? Married? Divorced? New Child? Child over 21 or 25? Changed A Beneficiary? Visit our Policy Service Page today to ensure your policies are updated.
Need to file a claim on one or more of your policies? Visit our Claims Page to start your claim today.
When Guard Members pass, NGATNIT continues to care for their families. Visit the Surviving Spouse Benefits Page to continue current coverage.